Change your game!

With Scalp Micropigmentation: the cutting-edge medical-grade tattoo treatment to conceal hair loss
WELCOME TO RICO CLINIC 
Change Your Game!
With Scalp Micropigmentation: the cutting-edge medical grade tattoo treatment to conceal hair loss.
4934 Côte-des-Neiges Rd, Montreal, QC H3V 1H2
Welcome to RICO CLINIC
What is Rico Clinic?
RICO is a Montreal micropigmentation clinic that offers a prompt matter-of-fact solution to all types of hair loss for both men and women. The RICO experience is similar to getting tattooed with the purpose of creating the illusion of hair in sparse areas on the scalp or facial hair region. RICO creates tiny dots in between thinning hairs or bald areas, making remaining hair appear thicker and bald areas look closely shaven. 
Who can benefit from the RICO treatment ?
This aesthetic technique benefits men and women of all ages, all skin types, all skin and hair colors. RICO is your treatment if you suffer from any of the following: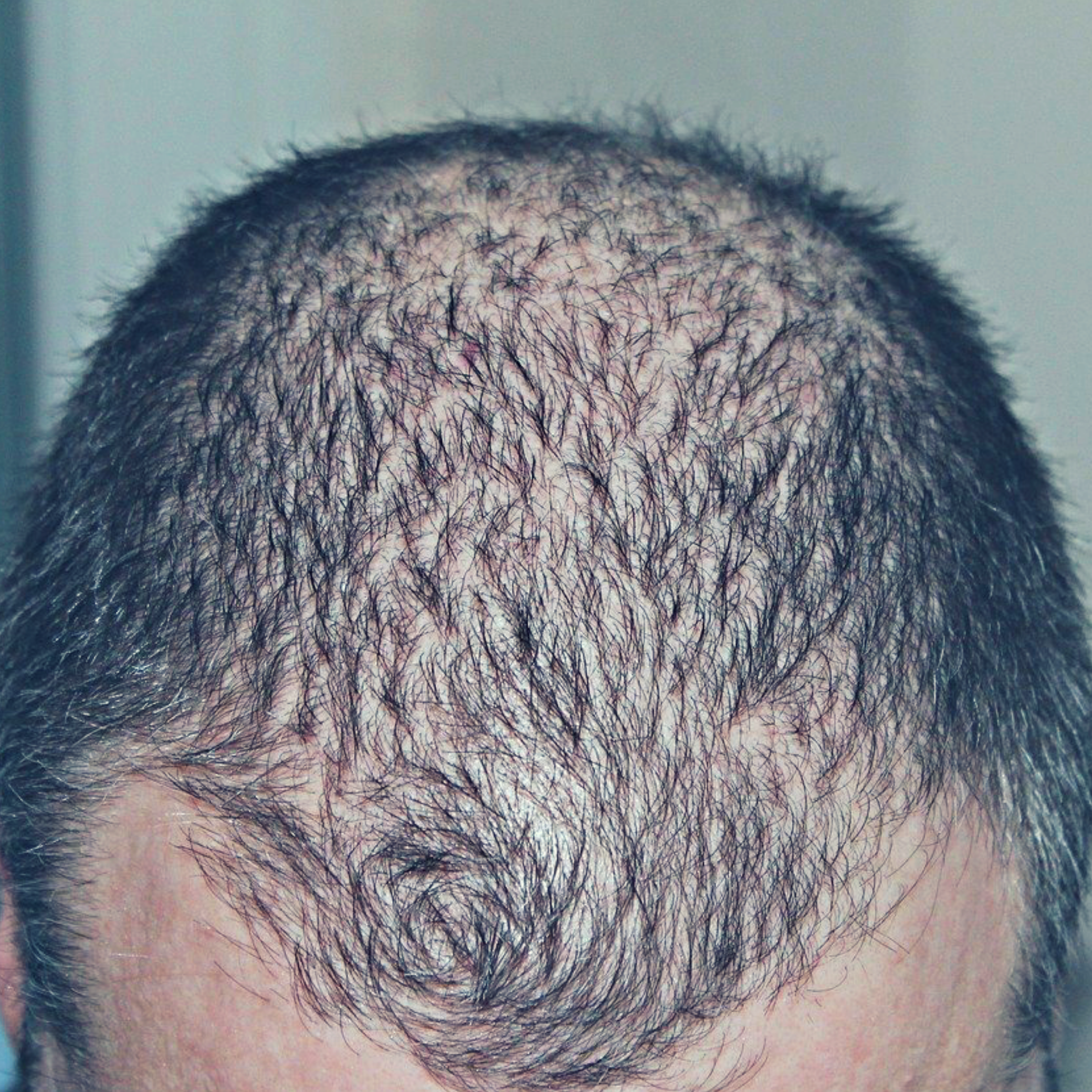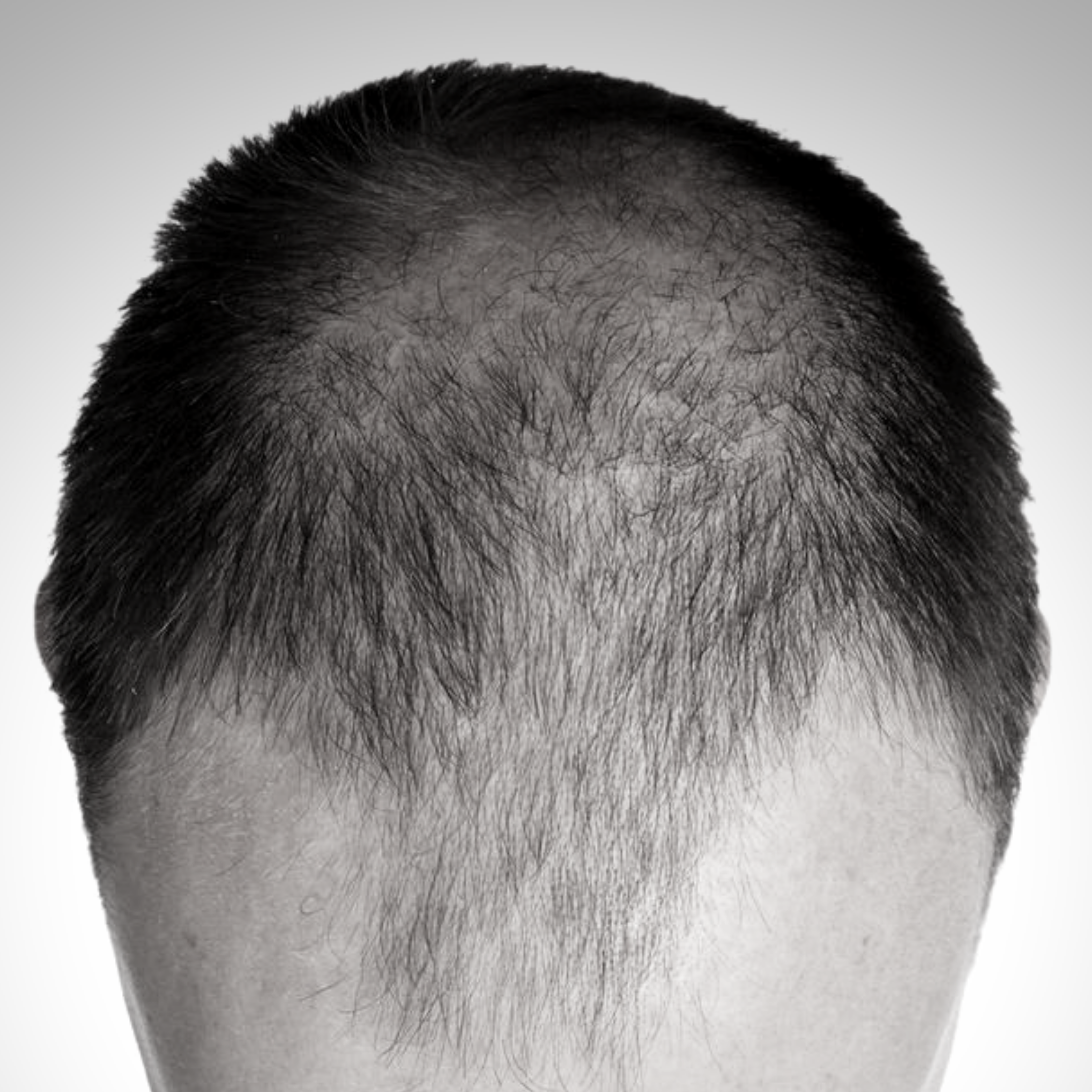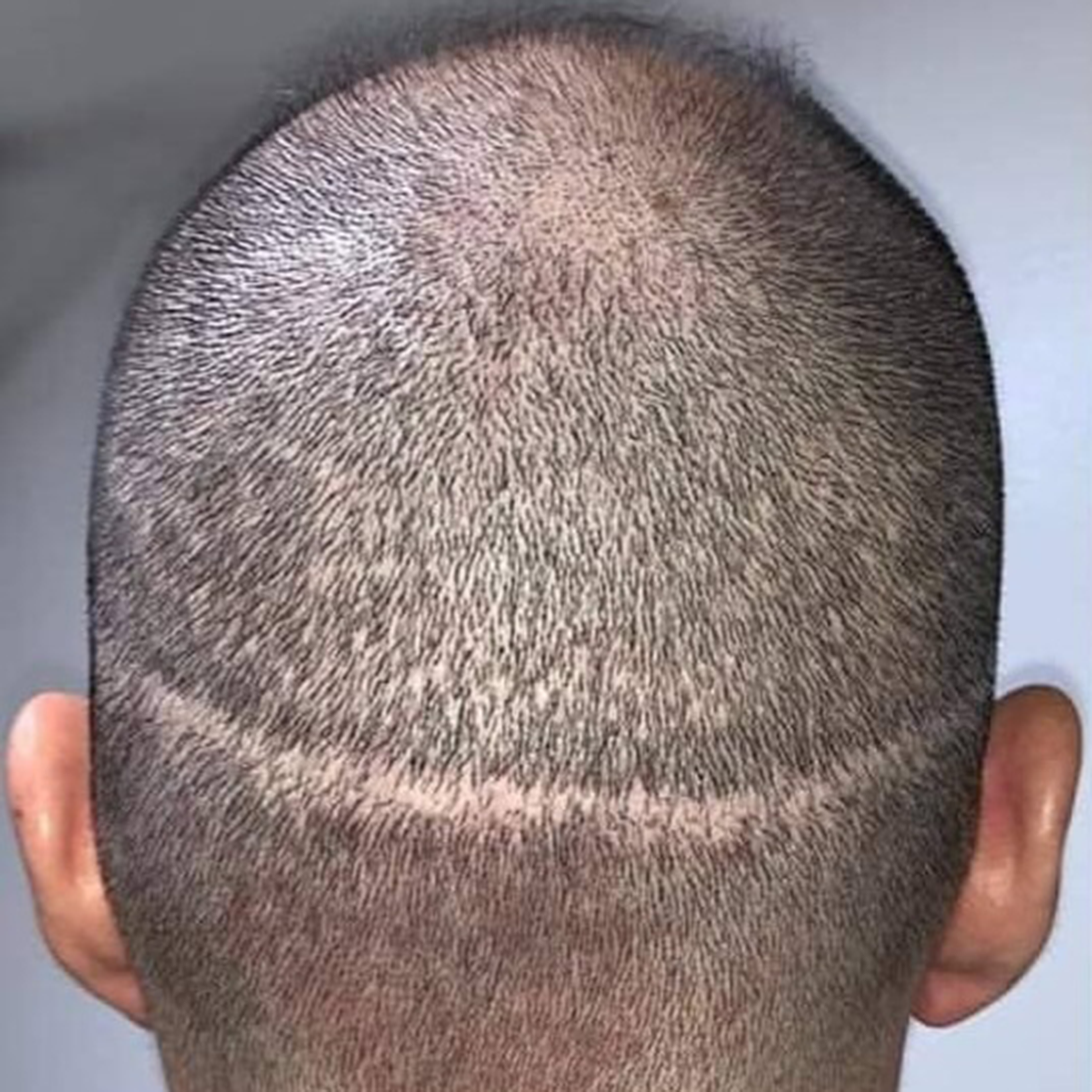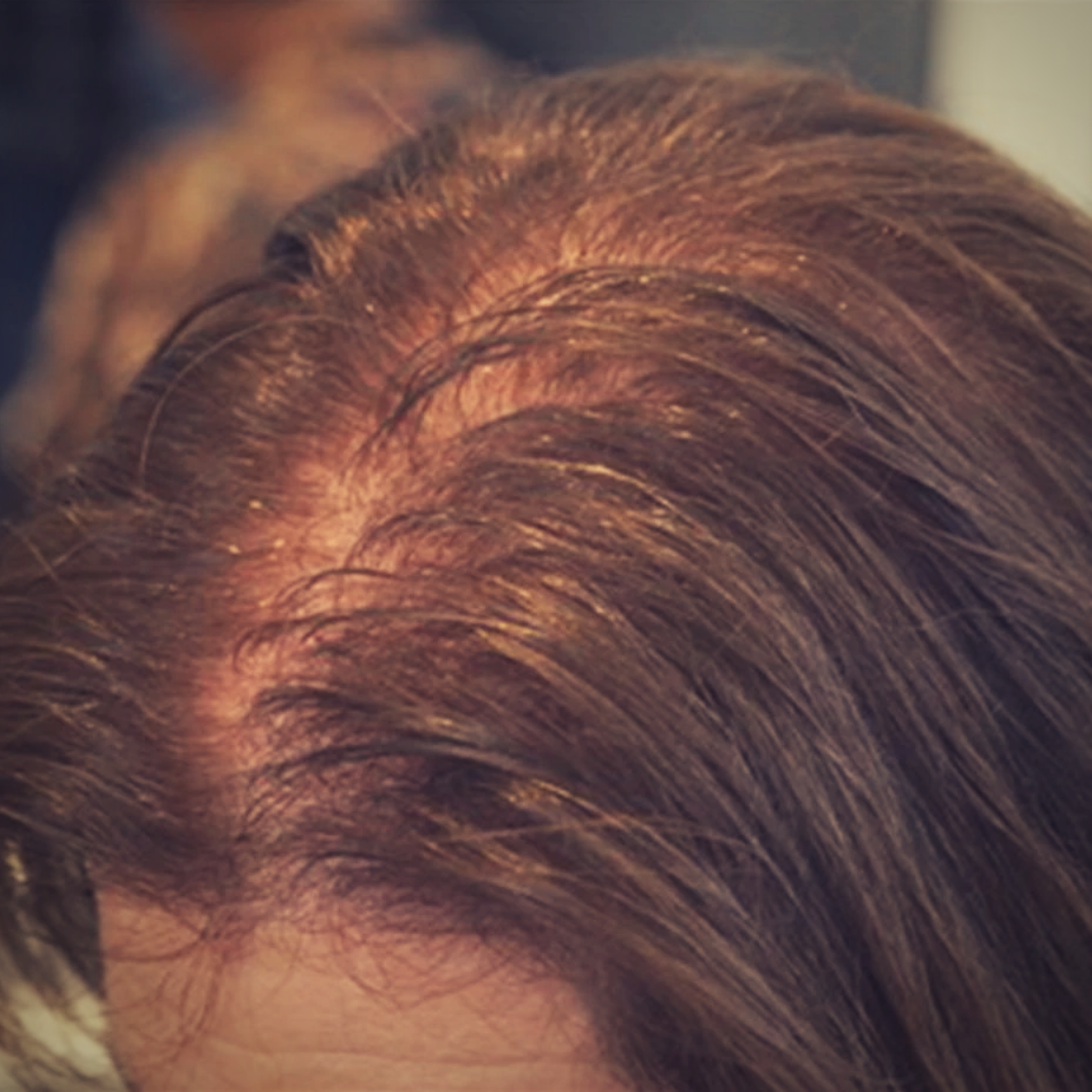 We provide a high-quality service for all our customers!
Custom
We offer a personalized quote that is tailored specifically to your needs.
Collaborate
Collaborate with our practitioners to design your own look.
Confident
Learn about the Scalp Micropigmentation (SMP) process, expectations, results, aftercare, and costs.
Safe
Have all your Scalp Micropigmentation (SMP) questions answered by industry-leading practitioners.
Cutting edge
Visualize your finished Scalp Micropigmentation treatment using our novel and practical technique.
We offer financing
We believe that all people deserve to be confident. We can help you regain your confidence and take control of your life!
Book in advance
There is a typical wait time of 4 weeks for an appointment. Book now and get your confidence back!
Reviews
From our customers
Merci beaucoup Vlad pour ton excellent travail, pour ton professionnalisme, pour ton perfectionnisme et pour ta minutie. Je suis maintenant rajeuni de plusieurs années et j'ai l'air plus en santé. Mon passage à ta clinique a été pour moi une cure de jouvence. Tu gagnes à être connu par ton talent artistique, par ta diplomatie et par ta bonne humeur. Je suis persuadé que tu vas attirer de plus en plus de la clientèle. Je n'hésiterai pas à te recommander si j'en ai l'occasion.
I came across SMP through a friend of mine who Vlad worked on. I noticed a change on him but I couldn't say what. He just looked much better for some reason, then I discovered that he had an SMP done. You probably asking yourself: how do I chose who to trust for such a life changing experience? Let me tell you how. I am in the medical field and so I am not in the business of deceiving anyone and I don't tend to sugar coat things, so here is an honest review. This review is after I have researched the subject of SMP, met with 5 different SMP artists (or their secretaries), met with 2 dermatologist and one plastic surgeon. Here are the things that made me pick Vlad as my top choice among all the SMP artists in Quebec: 1. Knowledge: He knows his stuff. He knows how to work with your skin type, choice of hair line and is able to guide you towards the look you want to achieve. He lets you hold the steering wheel but he definitely knows when to hit the brakes if you are going too far. 2. He does not cut corners: his aim is perfection. Every client is a personal project. He is invested in you as much you are invested in yourself. I saw this right from the first time we met. He took the time to answer my questions. I have also seen it in each of the 3 sessions when I had my SMP with him. 3. Cleanliness: When you work in the medicine, you have an eye for that and Vlad definitely checked all the points for cleanliness and taking the necessary health precautions. 4. Flexibility: It was easy to work with Vlad in terms of booking sessions especially with my very busy schedule. 5. Years of experience and previous work. You can see it from his work. He is very decisive and knows what to do and when to do it. He adapts to your skin and your needs. 6. He did not raise any red flags: - I have scheduled appointments with other SMP artists (very famous ones!), only to find myself speaking to a secretary during my free consultation. Let me put it this way, would you trust a surgeon to operate on you without meeting them in person but only meet them in the operating room when they are ready to cut? Absolutely not! - No consistent bad reviews on google. If you find that multiple people are making the same complaint about the same exact thing then this should raise a red flag. - I wasn't told that if you want this person you have to pay this much and if you want their technician who works with them then you pay a lower amount. You know what I am referring to if you went there. Even if they are the best, you know you are being played and I immediately lost my trust. In a nutshell, after my months of research, Vlad seemed the most obvious option. I just finished my 3rd session 3 days ago. I can tell you I am thrilled with the results. The attention to detail and the artistic touch is there anywhere you look. That is a review and I hope it helps you decide on whom you should trust for your SMP.
sedat. Besnili
2021-03-21
Vraiment incroyable !!!!! Je rai jamais pensai avoir la résultat naturel comme ca.. woow merci beaucoup..
I am 100% satisfied, Excellent work, very professional. Beautiful calm environment. I recommend this place at 100%. You will be totally satisfied 🙂
The best in Montreal Area! a excellent service thank to the owner Vladmir see you soon
One of the best SMP artist , recommend 100%
Laura Popovici
2021-03-08
Excellent service! If there'd be a 6 star option I'd definitely hit that! 🙂 Vlad is a dedicated professional, with excellent (almost pain free) technique, very attentive to detail and best of all he gives advice from his own experience!
After first discovering the utility of SMP in 2014, Vlad obtained his Scalp Micropigmentation expert accreditation in Marseille, France.
He then went on to create RICO clinic, situated in Côte-des-Neiges, a neighborhood in Montreal.
In a short span of time, Vlad's skillful practice has enabled him to produce not only satisfied clients but drastic changes and high quality results. His ability to connect with his clients has allowed him to carry out extremely customized treatments. These results paired with the practitioner's infectious charm have prompted several spas to request Vlad's impeccable and friendly service.
Come in and say hello!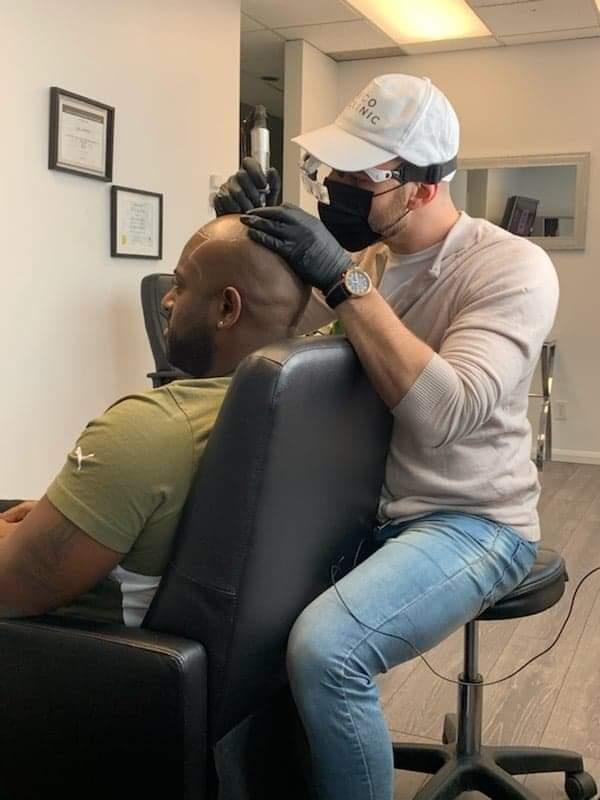 INFORMATION
Frequently asked questions
What is Scalp Micropigmentation (SMP)?
Scalp Micropigmentation is a non-surgical method of inserting organic plant-based pigment deposits through the dermal layer of the scalp. The pigment deposits replicate hair follicles and create the appearance of a full head of hair. If you are completely bald we provide the 5 o'clock shadow look; and if you are thinning or not satisfied from hair transplant results and require more density, SMP is for you.
How many treatments do I need?
Scalp Micropigmentation is always done in a minimum of two treatments, both treatments one week apart. Reason being, we are working with your skin (the largest organ on the body) to accept our procedure; the human skin will reject some of the pigment immediately after the first treatment. We expect to see significant results after the first treatment but after the second treatment you will see more of a completion. There is a possibility of a third treatment 1-2 months after the second treatment where we add the finishing touches.
How long is each treatment?
Each session is 2-4 hours depending on the work at hand. The first treatment is typically the longest as we are constructing the hairline and putting in the foundational layer. Each subsequent treatment is typically shorter, although this can vary based on the retention of previous treatments.
Who decides on the construction of the hairline?
There are factors that determine what hairline is suitable for you. We tailor the hairline to your individual features in order to create the most natural and appropriate result. We also account for your personal preferences, as there is a range of options for what can look natural on any given person.
I've already had 3 treatments, now what?
After following the initial after care instructions, sit back and enjoy the SMP treatment. We do offer a one year guarantee with our treatment plans so in case there is some lightening of the pigments, you have our guarantee that we will touch it up on us. After that, we will see you in a few years!
A "few years"? What does that mean exactly?
Typically with our clients, we expect touch ups within the 5-8 years mark. This is a permanent procedure that will last forever, but there are normal wear and tear involved in the surface of the skin which causes it to lighten up over time.
What are the aftercare instructions?
It is crucial you follow our 4-day post-treatment instructions to prevent excessive fading and all forms of contamination. Essentially the instructions are no touching, washing, cutting, and no working out for the first 4 days. You can wear a hat immediately after each treatment. Don't worry about sleeping on it, the pigment won't smudge or smear on your pillows.
How do I best protect my SMP from sunlight?
Overexposure to direct sunlight can cause the pigments to weaken, and overtime you will be damaging both the treatment and your scalp. Wear protective sunscreen or a hat whenever you are going out and expecting to be in direct sunlight for over an hour.
How do I get started?
Contact us at (514) 346-8044 or at contact@ricoclinic.com and schedule your free consultation. Due to current circumstances, instead of coming in, you can send us a photo of your scalp (top-down, birds-eye view) and of your scar and we can schedule a phone consultation or Facetime/Skype video session.
Do I need to take time off from work?
Scalp Micropigmentation is non-invasive and nonsurgical. There is no downtime associated with it, you only need to follow the 4-day aftercare. Many of our clients come in for treatment and go back home on the same day, and start work again the following day.
Do you also do scar concealment?
Yes! Scalp Micropigmentation isn't just for male pattern baldness. It is also used to conceal scars from previous surgeries or injuries. Both FUE and FUT transplant scars can be concealed with SMP.
Does it hurt?
For most clients who undergo SMP, the pain is not as intense as a traditional tattoo. Pain tolerance is case to case per client, but your health and safety is our priority. Our practitioners will ensure the process is as smooth as possible.
Will people be able to tell I have the treatment done?
Initially, after the first treatment, the pigments will look bolder as they are freshly deposited. Overnight you will notice the pigments softening and settling down. As for the redness, it will disappear in 48-72 hours. The intensity of redness is based on the sensitivity of the skin, but more or fewer clients will notice significantly less redness 48 hours after the first treatment. After the initial settling process is finished, your treatment will look completely natural.
Do I need to keep the shaved look?
We will assess your hair loss during the consultation or via web assessment. Once we get an understanding of what class of hair loss you fall under, we provide a treatment plan with the style and look we recommend that would be optimal with our SMP procedure.
Clients classified as Norwood 6-7 hair loss need to maintain a shaved look due to the amount of coverage we have created on top of your head with SMP. As the hair on the back and sides keeps growing, the treatment will become more apparent as there is a visible contrast between your hair and the SMP. This is ultimately a permanent cosmetic procedure in which we are replicating hair follicles with pigmentation, which will never grow or create a 3D texture over time.
Adding density to an existing hairline and/or density to the crown is classified as a filler treatment. Good candidates for filler treatments are those who still have some hair around the area for us to blend the SMP in with.
Do I need to cut my hair before the SMP treatment?
If we are doing a filler treatment or scar concealment, we typically request our clients to come in with the shortest hair length they are going to keep, unless requested otherwise. If you have class 6 or 7 hair loss, you would need to shave your head before you come in for treatment and maintain it at that length.
What do I do for optimal maintenance?
We will provide suggestions for products to use to maintain your treatment.
Will it affect the treatment if I continue to shave my head?
You can shave your head every day and wash it as well, the treatment will not be damaged as it is in your epidermis layer. As a matter of fact, the majority of our clients who have this procedure shave every day!
How much does it cost?
Cost for SMP is case by case, depending on the scale of hair loss and the amount of work needed. The first two treatments are 1 week apart with the possibility of a third treatment 1-2 months after the second. For scar concealments, it is $800-$1000 per treatment. For class 2-4 hair loss, it is $2400-$3400. Class 5-7 hair loss is $3400-$4200. Top of the scalp with scar concealment ranges from $4200-$5200 for 2-3 treatments.
When are the payments due?
There is a $400 booking deposit to secure your treatment dates with us. There is a typical wait time of 4 weeks for an appointment. We then split the payments 50/50 between the first two treatments. We do offer to financeing as well.
We offer free consultations
Find your confidence today!
4934 Côte-des-Neiges Rd, Montreal, QC H3V 1H2